Hulk 4X4 Impresses At 4X4 Shows
Date Posted:31 August 2022
The HULK 4X4 brand continues to go from strength to strength with an impressive showing at the recent National 4x4 Outdoors Shows in Sydney and Melbourne.
The 210 square metre stand provided plenty of space to showcase the HULK 4X4 range, which included displays of its industry-leading products fitted to a number of four-wheel-drive vehicles.
Exhibited on stand - and on the vehicles - were HULK 4X4 products including driving lights, recovery gear, brake upgrades and accessories, as well as a full range of HULK 4X4 merchandise.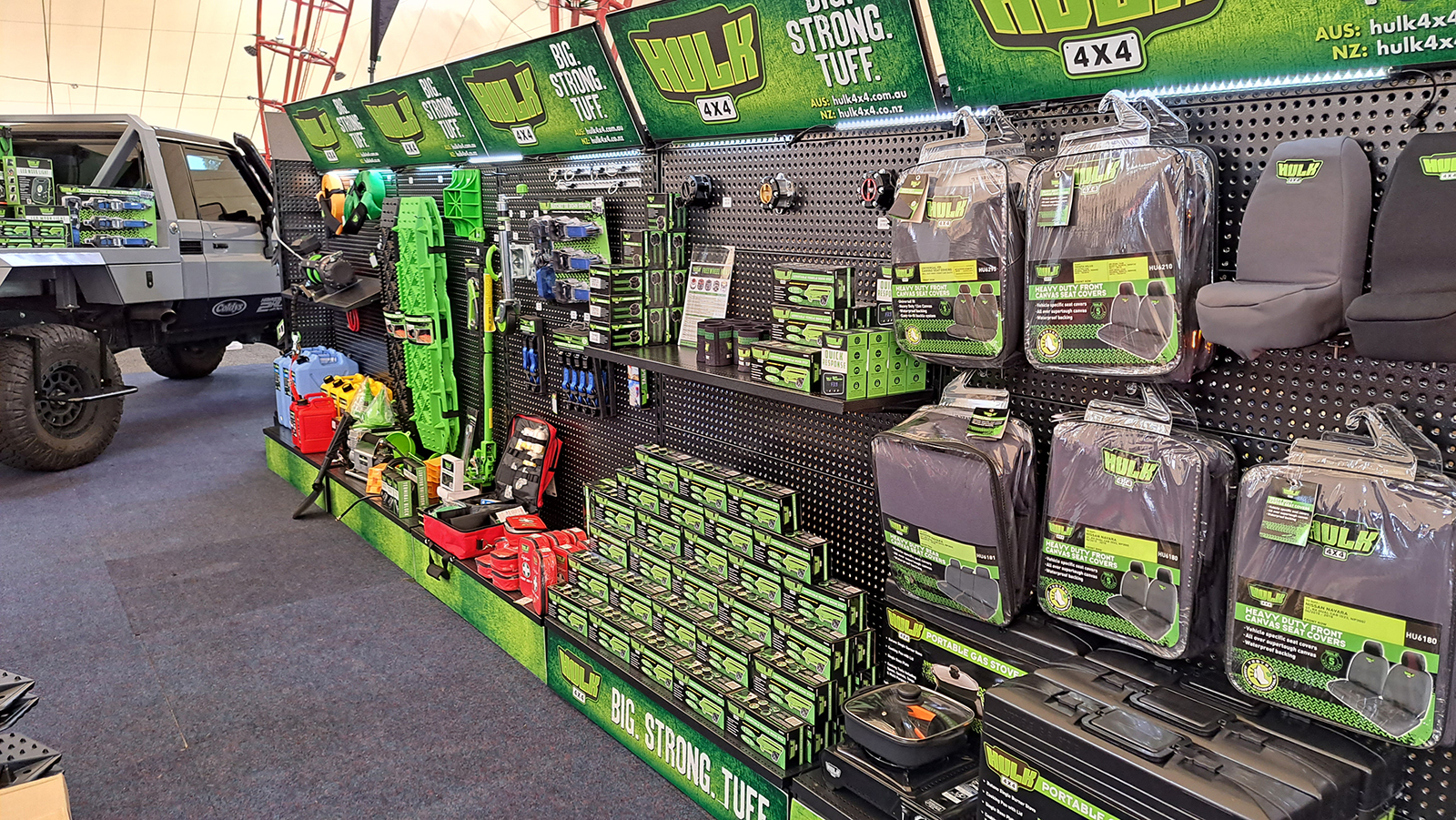 The National 4x4 Outdoors Shows are some of the most attended outdoor Expos in Australia, providing the perfect opportunity for the HULK 4X4 team to showcase the HULK 4X4 range of extensive 4WD products.
HULK 4X4 is one of the fastest growing brands within the local off-road and 4WD market, with industry-leading, hard-wearing innovative gear across the range – and visitors to the HULK 4X4 stand were truly impressed with what was on offer.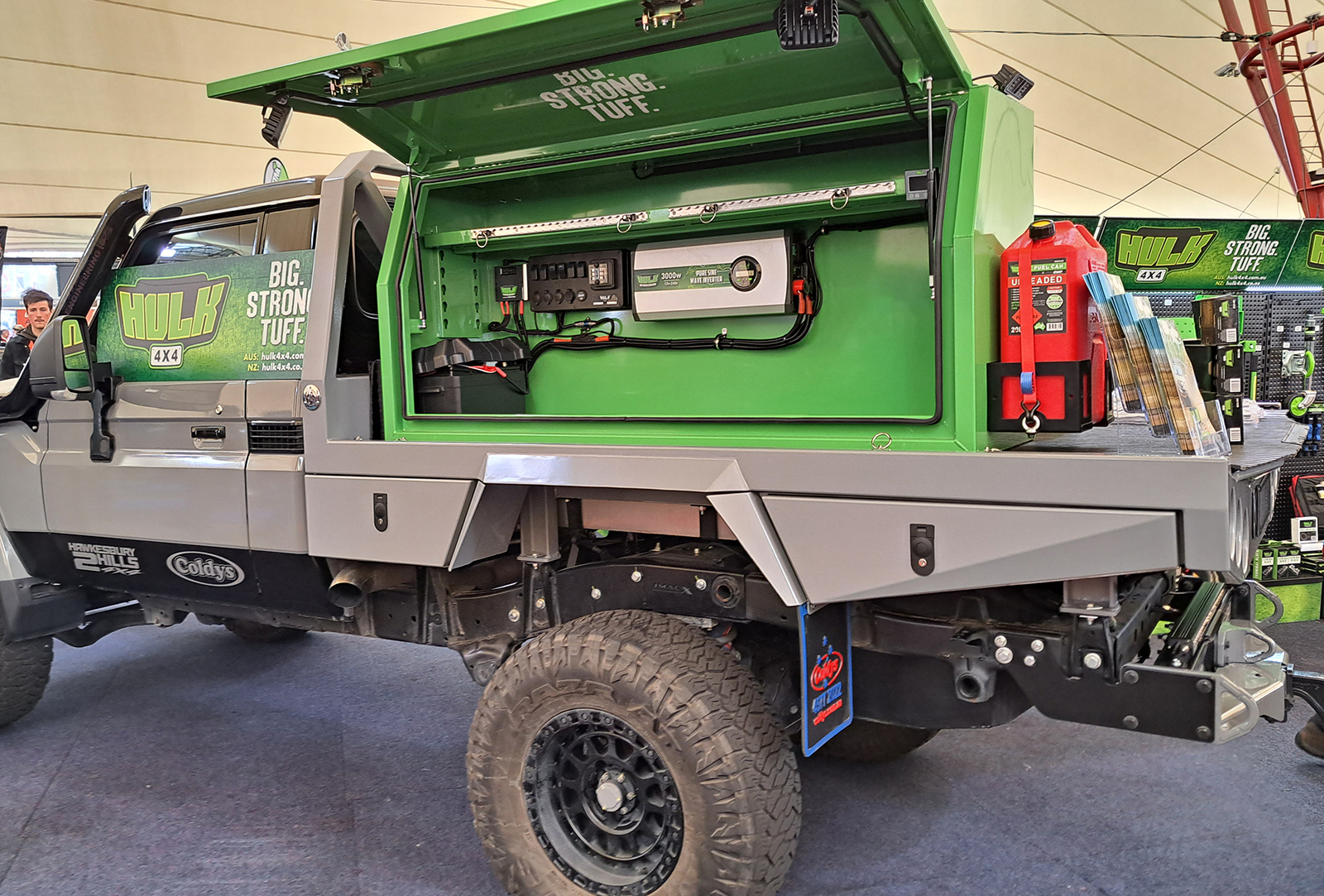 The expert HULK 4X4 team on stand every day connecting with attendees, providing hands-on demonstrations and also getting direct insight from consumers as to what they want from their outdoor products and accessories,
All of the team at HULK 4X4 are enthusiasts and it was fantastic to be at the Expos this year and look forward to exhibiting at similar events in the future.
The HULK 4X4 product range has been precisely designed for premium performance in Australia and New Zealand's unique conditions and is available from HULK 4X4 distributors across both countries.
Product categories covered by the brand include Air, Wheel and Tyre Accessories, Caravan and Trailer Equipment, Cargo Management, Electrical, Lighting, Recovery Equipment, Touring and Camping, Underbody, as well as Vehicle Protection.