Portable Power Anywhere Thanks To Hulk 4X4'S Portable Powerpack
Date Posted:10 October 2022
HULK 4X4 offers a number of portable powerpacks to ensure users can stay powered up, no matter how far off the grid they are.
The 12 Volt DC / 240 Volt AC units are available in two models – either the HU6500 modified sine inverter unit, or the new-to-range HU6501 pure sine inverter unit.
By simply placing a 12 Volt battery inside, these powerpacks become a 12 Volt battery charger, a portable power station, a battery management system and a dual battery system all in one.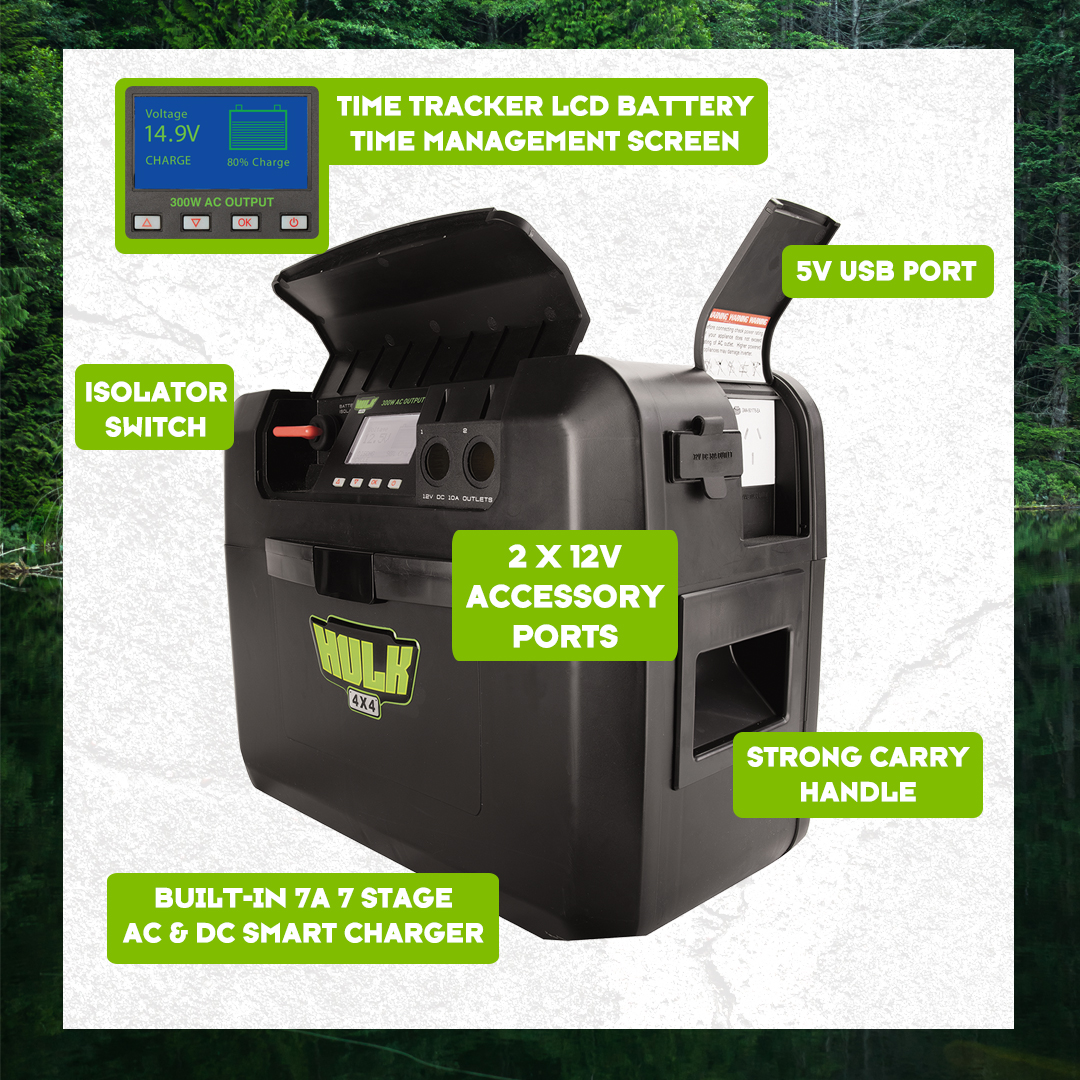 The multi-function LCD control panel with time tracker technology details key information including battery type selection and set-up, battery condition, battery percentage capacity, hours remaining before fully charged, Watts and Voltage readings and charge cycle stages.
The HULK 4X4 Portable Powerpacks are the only units on the market with a built-in 7A 7 stage AC and DC smart charger, with the 300W inverter capable of charging LifePo, Lithium, Gel AGM and lead acid 12 Volt batteries.
The units feature two 10amp 12 Volt cigarette accessory sockets, one 50amp Anderson plug and one 5 Volt 2amp USB socket, as well as a battery isolation switch and external battery terminals.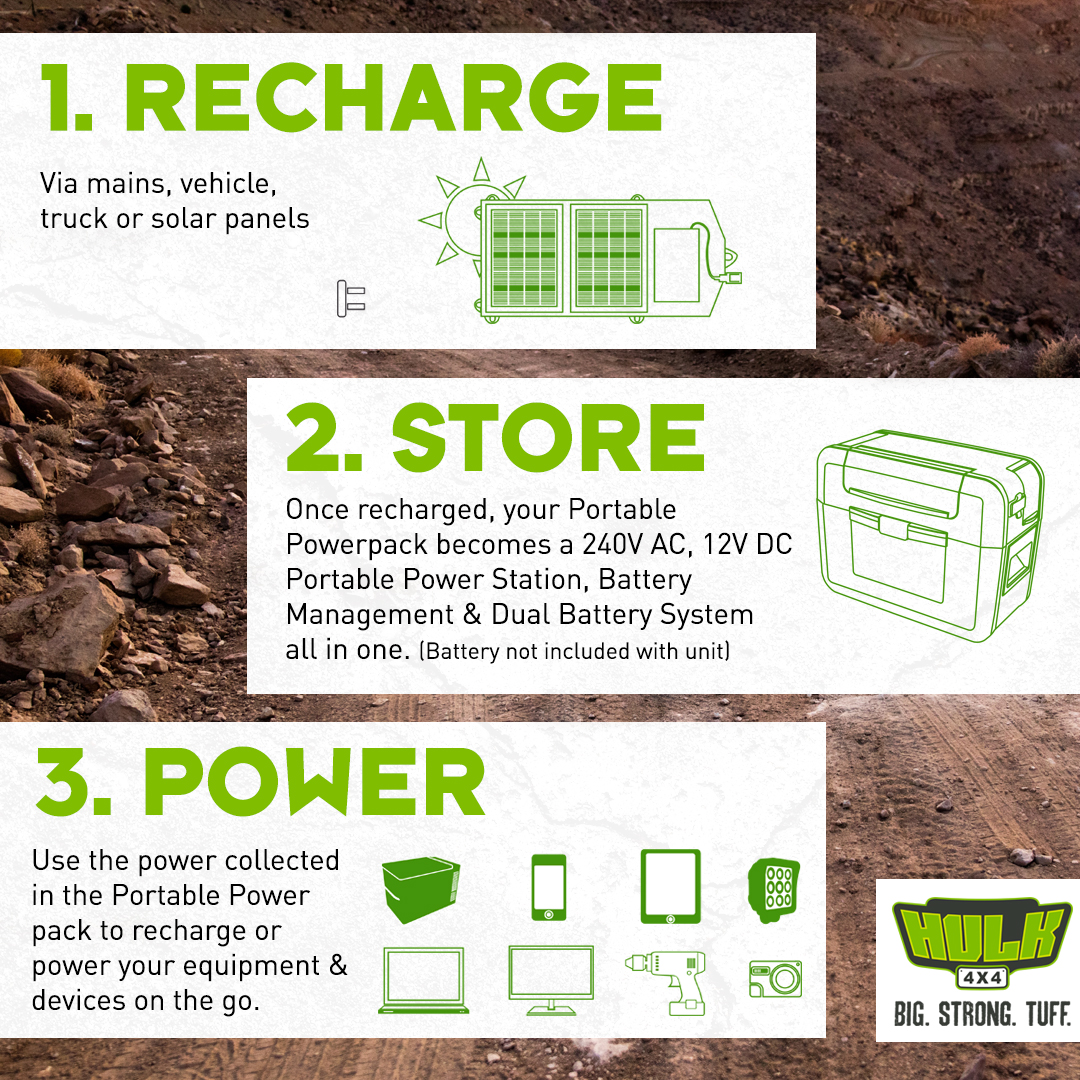 The powerpacks offer multiple recharge options including DC-DC from the vehicle, via mains outlets or through the unit's solar panels.
Once recharged, the portable packs can be used to charge up electronics and accessories such as fridge/freezers, mobiles, tablets, lights, laptops, televisions, power tools and digital cameras.
The units feature strong carry handles for portability, with steel mounting brackets available as an optional accessory.
For further information on the HULK 4X4 Portable Powerpacks, please visit your local HULK 4X4 Distributor.