HULK 4X4 Exhaust Kits Arrive
Date Posted:1 July 2022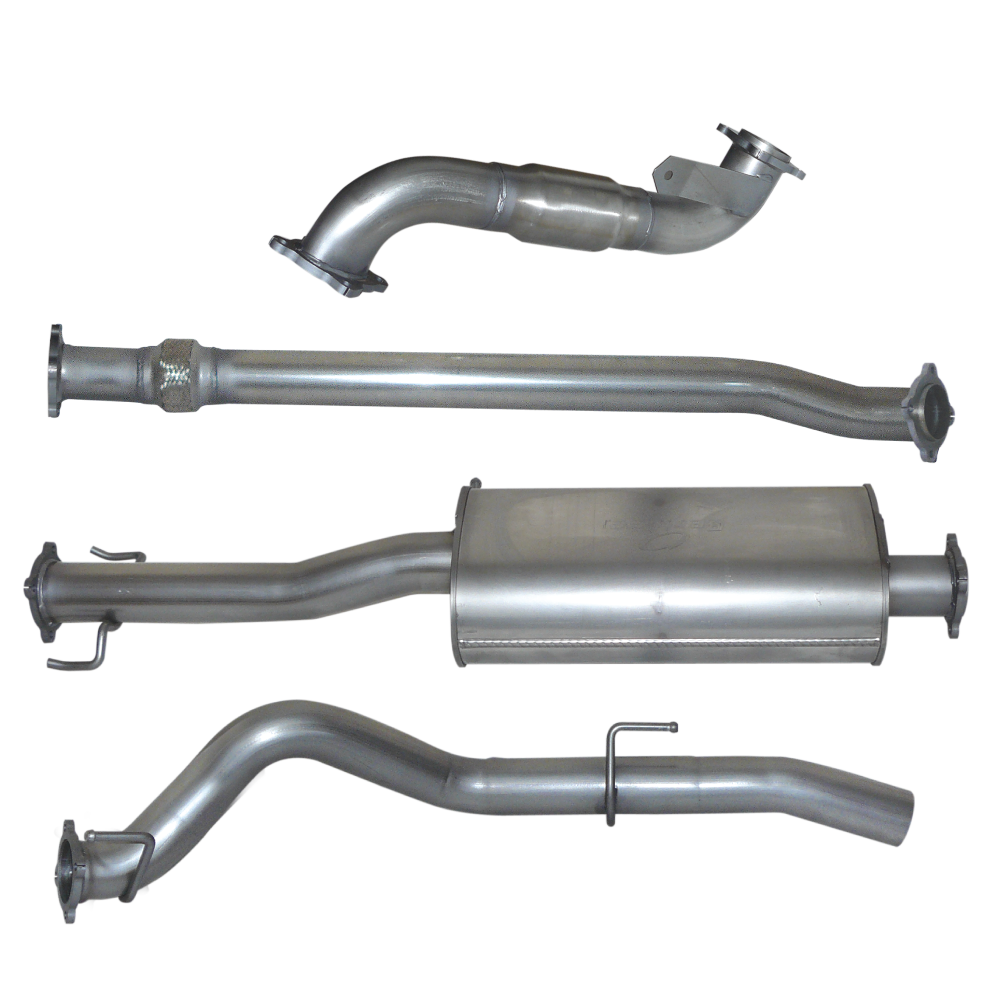 The HULK 4X4 range of top-quality accessories and aftermarket parts continues to grow with the arrival of the brand's new 4X4 Exhaust Kits.
Designed for a wide range of the most popular local models, the kits provide an awesome note, while also paving the way for easy gains in horsepower and torque, at the same time improving fuel consumption figures.
Currently available applications include the Toyota Hilux and LandCruiser, Ford Ranger, Mazda BT-50, Isuzu D-MAX and MU-X, Mitsubishi Triton, Nissan Navara and Patrol, Holden Colorado, Dodge Ram and VW Amarok.
The kits are 100% engineered and manufactured in Australia utilising 409 Stainless Steel mandrel bends, with pipe width between 2.5 and 3 inches dependent on application.
All kits feature laser-cut flanges, solid hangers, along with fitting kits, ensuring ease of changeover.
Where applicable, the systems come complete with double-wall stainless flex joints, along with a high-flow 200CPI catalytic converter. A choice of systems with a muffler delete pipe are also available.
All HULK 4X4 Exhaust Kits carry a HULKY five-year warranty and join an ever-growing portfolio of dedicated products to service the Australian and New Zealand off-road community.
The range also includes other underbody enhancements such as freewheel hubs, as well as air, wheel and tyre accessories, caravan and trailer equipment, cargo management, electrical, lighting, recovery equipment, touring and camping, plus a wide of variety vehicle protection items.
Another specialist enhancement area for HULK 4X4 is brakes, with big brake upgrade kits, rear brake drum to disc conversion kits, plus brake upgrade kits for popular models, as well as dual-diaphragm performance brake boosters for the Toyota LandCruiser VDJ series.
Checkout the entire range of HULK 4X4 Exhaust kits, click here to view now.
---
Leave a comment