Keep Things Cool with HULK 4X4
Date Posted:15 February 2023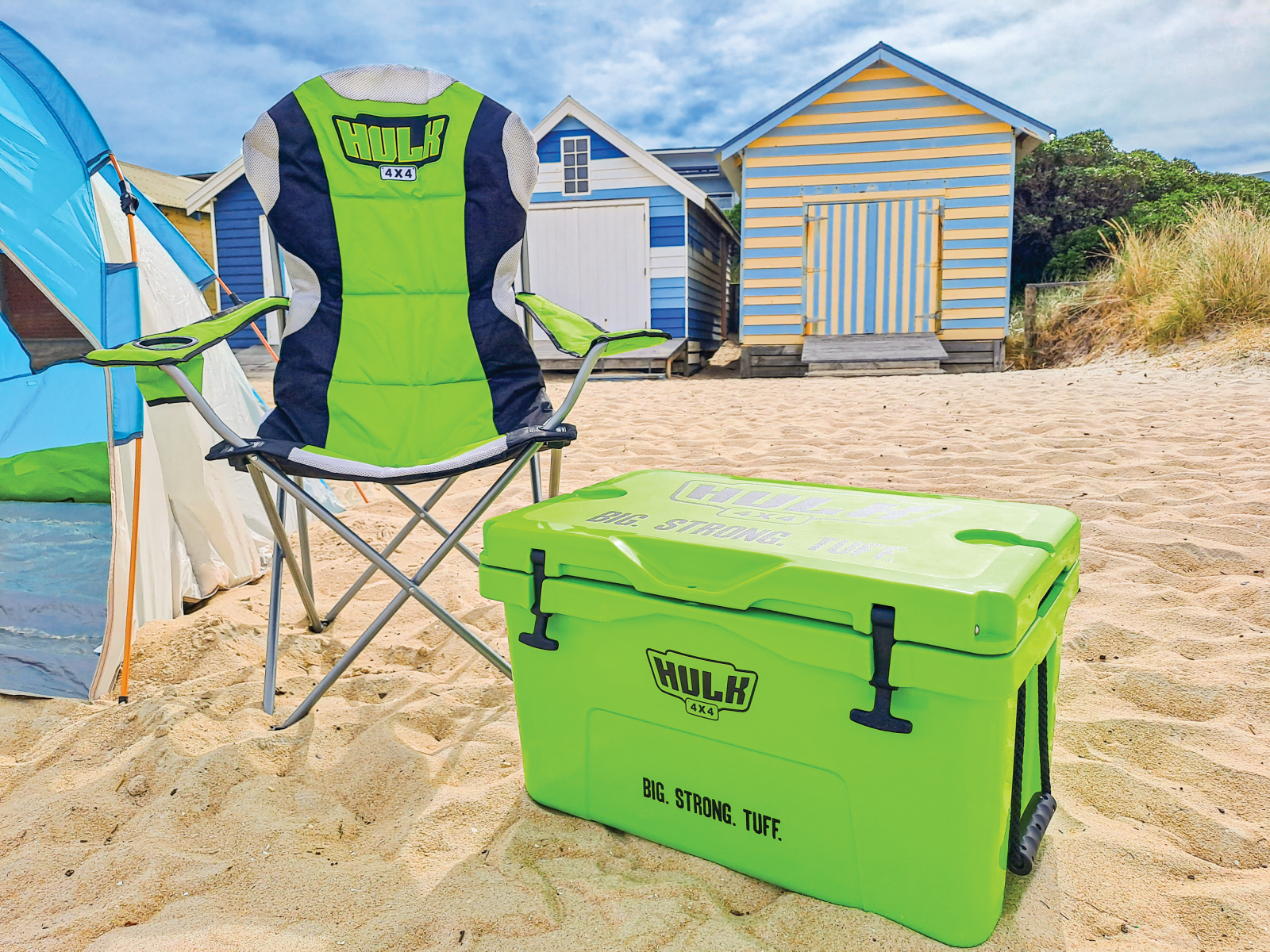 The ideal accessory for your next 4x4, camping, boating or beach adventure are the new ice cooler boxes from HULK 4X4.
Three sizes are available, with the 15-litre unit (HU4200) capable of holding up to 20 cans, the 45-litre unit (HU4201) holding up to 78 cans and the largest ice cooler box, the 75-litre (HU4202), holding up to 90 cans.
Built tough, just like the entire HULK 4X4 range, the ice cooler boxes are manufactured from rotomolded polyethylene LLDPE with commercial grade insulation thick walls of 50mm.
This ensures a cold holding temperature of -24⁰C to +8⁰C, with a cold storage time of up to five days.
The smaller 15-litre ice cooler box features a stainless-steel carry handle, while the larger 45-litre and 75-litre models feature military grade rope carry handles.
All units have heavy duty silicone latches (t-latches on the HU4200 and HU4201), a freezer grade rubber gasket, easy lift lid handle and an easy flow drain plug.
With an integrated hinge system, the HULK 4X4 ice cooler boxes are also dry ice compatible, with a no sweat design.
Added features of 75-litre cooler box are two heavy duty wheels for portability and a built-in stainless-steel bottle opener.
Click here to shop now.
---
Leave a comment