Portable Power for Wherever Life Takes You
Date Posted:16 May 2023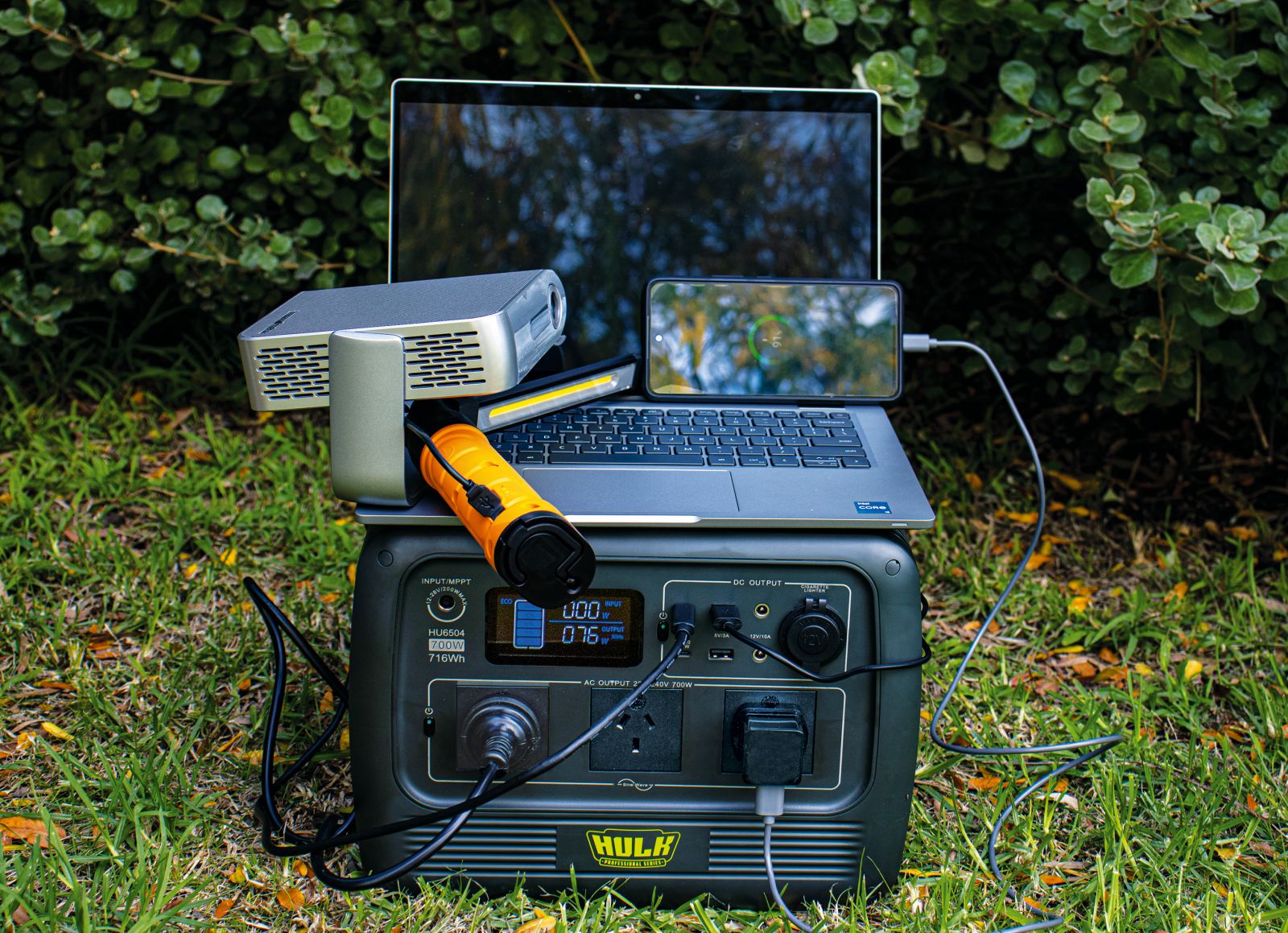 The HULK Professional Series PS700 portable power station packs a 700W AC inverter and 716Wh LiFePO4 battery in a compact and lightweight design that's perfect to use in a caravan, or when four-whee-driving, fishing or camping.
With built-in 700W Pure Sine inverter, PS700 can run most of your essential outdoor appliances and is capable of charging multiple devices and appliances at once, across different voltages, such as mobile phones, laptops, cameras, mini freezers, radios, tablets, lights, and refrigerators.
Weighing only 9.7kg and with compact dimensions of 315mm wide x 233mm high x 212mm deep, the PS700 can go with you anywhere you need power.
The PS700 comes with 10 outlets including 240V AC mains power plugs, USB-A and USB-C ports, 12V accessory plugs and a wireless charging pad.
It even supports solar charging, can charge any essential devices during blackouts, and provides over 2,500 charging cycles up to 80 per cent.
An incredibly handy feature is the in-built LED lamp, which provides additional lighting when needed, saving the hassle of having to carry around an additional lighting source
Click here to shop now
---
Leave a comment