Rock On with HULK 4X4's New Lighting Range
Date Posted:18 October 2023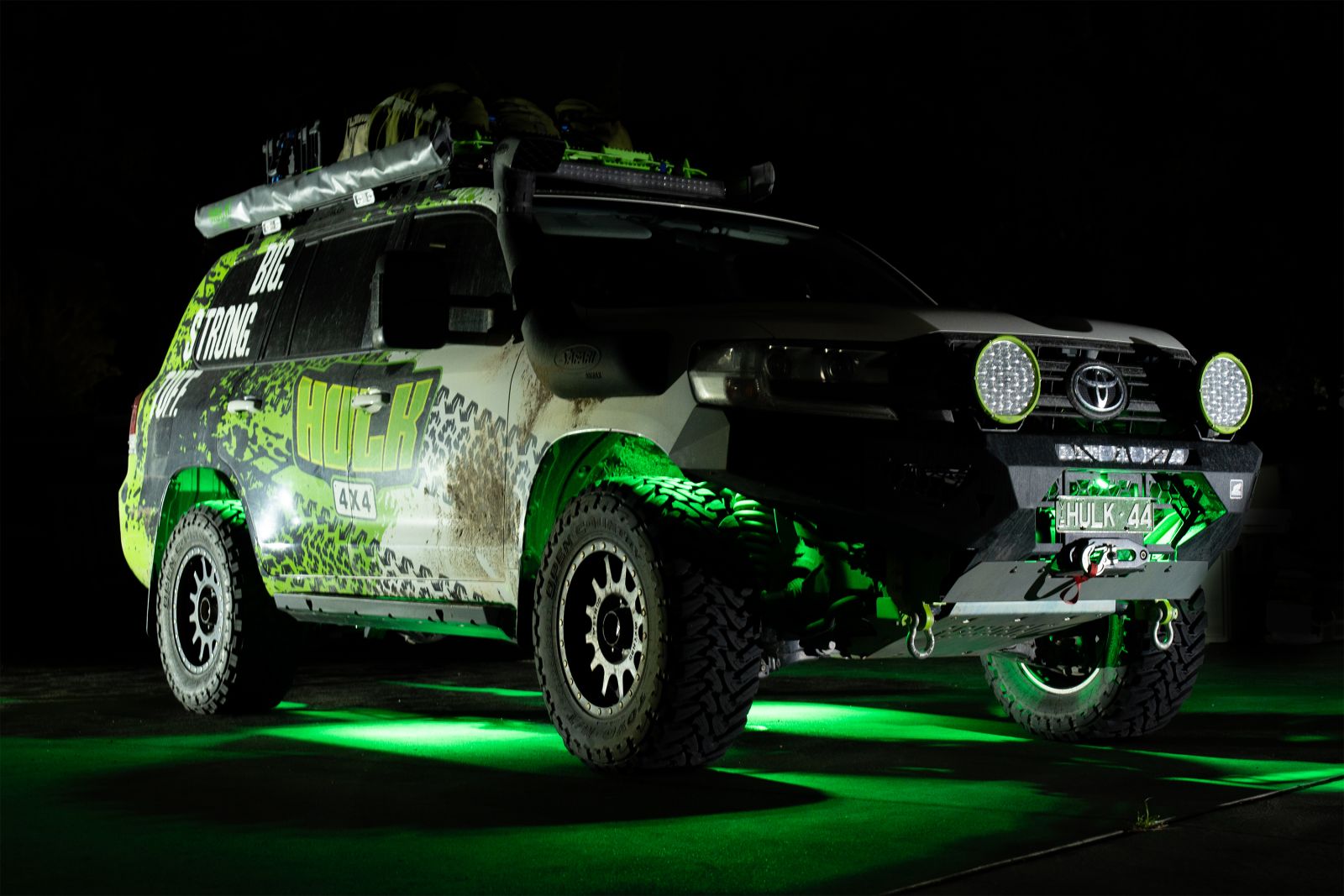 Illuminate your next off-road adventure with the new Rock Light range from HULK 4X4.
Available as single lights or in kits of four, the HULK 4X4 Rock Lights provide brilliant white lighting with a wide 120° beam to enhance visibility and create an immersive atmosphere.
Or if you want to mix it up to match your mood, grab a RGBW Rock Light kit, with each LED light featuring 38 different lighting combinations of shade, brightness, flashing and solid modes. With Bluetooth connectivity, you can adjust these settings from the comfort of your camp chair using your smartphone.
Whether you're exploring rocky trails or adding a lighting boost to your vehicle, the HULK 4X4 LED White and RGBW Rock Lights will deliver exceptional lighting performance, time and time again.
With their durable construction and advanced LED technology, the HULK 4X4 Rock Lights are built to withstand rugged conditions.
Click here to check out our range of Rock Lights now.
---
Leave a comment